Date/Time
Date(s) - 04/23/2017
6:30 pm - 8:30 pm ET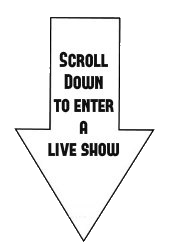 Kathrina is a holistic and complementary healthcare practitioner as well as awareness teacher who leads you to discover and explore movement in your sensing, acting and feeling. Through presence, clarity and hands-on healing, she facilitates individuals to be more awake to themselves. She offer a fountain where neuroscience, psychology, biology, movement, energy medicine and spirituality meet.
Kathrina's interest in the body-mind-spirit connection has its roots in her childhood. Kathrina mother was a natural healer in the Philippines and as a child,she often was around watching and assisting during her mother with treatments. Having parents from two cultures was fertile ground for her perceiving of differences, similarities and connections.
Category(ies)
Recent Listeners
mamad
native
geoffl
rasheeda-a-ramjattan
scott4hypno
raven-sagstetter
brianc
eric
supernaturalradio
bang
geminimoon
biteradiome
dreamingwoman